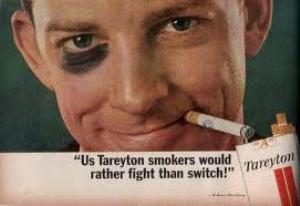 What does it say about Mayor Rob Ford that there was very little surprise at the announcement this week of Mark Towhey's appointment as the mayor's Chief of Staff? That he's doggedly predictable? That he's a man of his word and when he told listeners of his radio show earlier this year that he'd begun the 2014 campaign, he wasn't merely posturing? That, in the end, he's not someone who was comfortable thinking that far outside the box?
David Rider of the Toronto Star points out that the mayor places much value on loyalty. "Mark has been a key leader on my team since the very beginning of my campaign in 2010," Mayor Ford said. Dance with the one that brung ya.
But I'd argue that the mayor's loyalty is very, very specific. One of the other candidates for the job to replace Amir Remtulla was Andrew Pask a long time friend and Ford's executive assistant when he was just a lone wolf councillor. Pask was part of Ford's campaign team and a senior advisor early on in the term until a blow out with then chief of staff, Nick Kouvalis, saw Pask dumped and escorted from City Hall.
Mayor Ford's loyalty is, ultimately, to the cause rather than anything personal.
With Mark Towhey now serving as his chief of staff, the mayor has pledged his fidelity to the neo-conservative, libertarian, anti-tax, small government political view that Mr. Towhey represents. He has eschewed compromise and embraced confrontation. "I like to fight," Towhey apparently told Councillor Shelley Carroll over the debate about accepting provincially funded public health nurses. So going forward, it seems, it's not going to be about which hill to die on but any and every hill.
If that means more messy governance bordering on gridlock going forward, I guess the newly re-jigged Team Ford is happy with that. By losing the battles, the thinking must be, the war can be won. It's pretty obvious, some 18 months or so before the 2014 municipal campaign what the strategy will be going in. Mayor Ford and the People's Mandate was beset by sore loser left wing and spineless middle of the road councillors. To change that, the Taxpayers of Toronto will not only have to step up and re-elect Mayor Ford but, in at least 22 other wards, they'll have to make sure to elect councillors who will obediently fall in line behind the mayor on every issue.
That's a pretty tall order. Not only will Team Ford have to fight a mayoral election but on a handful of ward levels as well. Even during the heady days of 2010 as they marched their way to the October 'landslide', their coattails really only helped elect one Ford friendly candidate, Vincent Crisanti. This time out, they'll have to do so as a polarizing incumbent trying to convince a much more skeptical electorate that the mayor actually deserves another kick at the can.
It also means that, while the mayoral race will be fun to watch, it won't be the most important race to follow or participate in. Much more rigorous attention will need to be paid at councillor campaigns in all 44 wards. This — not his re-election — will ultimately determine the fate of Mayor Ford. As we've seen over the course of the past year or so, a mayor's agenda is only as strong as the ability or willingness they show to generate consensus at council.
By promoting Mark Towhey to chief of staff and endorsing his pugnacious, combative style, Mayor Ford has tacitly admitted he has no interest in reaching any sort of consensus.