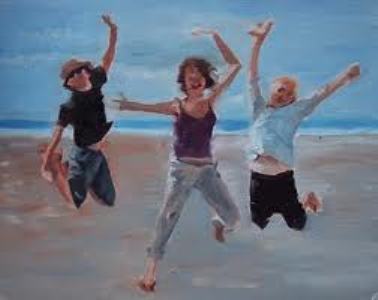 I know next to nothing about city planning. Actually, that's a lie. In the scheme of things, I know nothing about city planning. No. Drop all qualifiers. I know nothing about city planning.
Yet I found myself near maximum giddy yesterday at the announcement Toronto had found itself a chief planner, Jennifer Keesmaat. Why? Because people who do know a thing or two about urbanism and city planning seemed to be excited. Very, very excited.
Taking some time to discover a little more about our new chief planner, I quickly realized that hers would be a city I want to live in. Just listen to the Ted Talk Ms. Keesmaat delivered earlier this year in Regina on the merits of kids walking to school. Pedestrianism as the simplest, least expensive mode of transit a city can build and maintain. The surest way to develop vibrant and healthy neighbourhoods, a great city's very essence.
It only gets better.
Reading a couple interviews in Spacing and Inside Toronto, Keesmaat speaks of the time for bold decisions and risk taking, not only in public transit but in land-use planning (the two are inextricably linked). "…there's a significant difference between building buildings and building a city," she tells Spacing's Matthew Blackett. Our new chief planner is on record extolling the virtues of "fair pricing" for road use. Can you say, 'tolls'?
How the hell did this happen now?
I'm not privy to how senior bureaucrats are hired. Hopefully it's done with the minimal of political interference but I cannot think of a more diametrically opposed view of city planning than Keesmaat's and the current administration. The War on Cars versus providing choice in transit. 21st-century urbanism versus, as I came across this morning, "We don't need none of that smart growth communism."
Maybe Mayor Ford was just told that Ms. Keesmaat was being brought in from the private sector and that's all he needed to hear.
It does, however, raise some concerns about implementation gridlock setting in at least over the course of the next couple years. Keesmaat won't be the first chief planner forced to contend with what is most certainly a hyper-political arena, packed to the rafters with competing agendas and parochial NIMBYism. Many of her predecessor's surely saw their visions of what Toronto could be compromised and negotiated to accommodate local concerns, let's call them.
But she's coming from such a refreshing, exciting place that even half-measures will put us on firmer footing. Besides, the timing could not be more favourable for such an innovative, forward thinker to assume the chief planning position. In an article today, Matt Elliott referred to Mayor Ford as the 'accidental progressive'. I'd add to that, the accidental activist activator. Interest in Toronto's future has most certainly spiked during the course of the past couple years, from our waterfront development to voting reform and all points in between. The ground is fertile, shall we say, for Jennifer Keesmaat's broad-based consensus building approach to city planning.
What's not to be excited about?