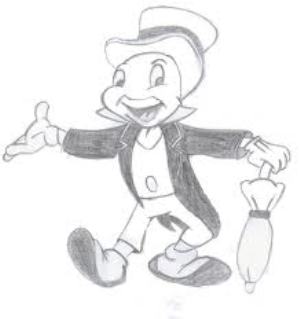 During yesterday's memorial marking the 1st anniversary of Jack Layton's death, the inevitable Will she? Will she?! question came up. Would Layton's widow, Trinity-Spadina MP and former city councillor, Olivia Chow, run for mayor of Toronto in 2014 against incumbent Rob Ford? Inevitable certainly since a recent poll was released suggesting she would best the mayor in a head-to-head race if she chose to run.
No, Ms. Chow responded. Pretty much the answer she's given since the subject surfaced, the latest in game of Guess Who's Going To Run For Mayor that fills summer time news holes and the cocktail banter of champagne sipping, elitist Toronto political watchers. Will it be Adam? How about Shelley? You know, Glen Murray's not liking his MPP constraints. Don't count him out.
Everyone? Please stop. Even if Olivia said, yes, she was thinking about it, definitely considering the possibility very, very seriously, it wouldn't change a thing now. Rob Ford would still be Mayor of Toronto and would continue to be so – barring any exceptional circumstance – for the next two plus years. Hopeful wishing won't wish that fact away.
That's just how democracy works. There will be a time in everyone's life, if they're lucky enough to live so long, that an administration is voted into power that stands for everything you don't. The alternative is much less palatable when you think about it.
When that situation occurs, that moment of surreal un-zen as the winner's announced and you can't..quite.. believe.. what you just.. heard. No, no. That can't be right.. the fight-or-flight instinct kicks in. Full of despair, you initially claim the result will force you to move from the jurisdiction you currently reside in to a place far, far away. Quickly coming to the realization that's kind of crazy, you then retreat into a shell, awaiting the arrival of some white knight to appear on the scene to vanquish thy enemy… In 4 years, give or take.
Or, you scream at the moon, roll up your sleeves and hunker down to the dirty business of fighting, contesting and generally opposing measures you disagree with. The beauty of municipal politics, here in Ontario at least, with no party structure in place, administrations aren't elected into office with the kind of majority you associate at other levels of government. 'Sweeping mandates' aren't so iron-clad. It's continual consensus generation unlike the whipped kind.
So putting up a fight can bear positive fruit. Your local MP and MPP serve two masters, their constituents and their party. City councillors are much more prone to pressure exerted upon them by those they were elected to represent. They can certainly be frozen out by a mayor, have plum positions not given to them or taken away but, in the end, a mayor is more dependent on the goodwill of councillors than councillors are of a mayor.
That dynamic puts residents in the driver's seat if residents take the opportunity to wield their power.
Prognosticating and wishing upon a star for a better turn of fortune two years hence can be fun, sure, but it neglects the here and now. If you are really worried about the kind of damage being inflicted upon your city — the reverse is true, as well — if you love the direction things are going, get out there, get involved. There are plenty of important battles ahead, well before 2014.